Icon Searcher Version 4.10 (13.0 MB)
Language: English, Slovenian, Croatian, Français, Italiano, Dutch, German, Greek, hungarian,Russian, Czech, Korean, Danish, Estonian, Simplified Chinese, Traditional Chinese, Polish, Spanish, Turkish, Farsi, Byelorussian
Supported Operating Systems: Windows 7/8/10;  Windows Server 2008/2012  32/64-bit
Every Windows user, no matter how inexperienced he is, uses shortcuts for quickly accessing any desired application. These shortcuts use icons for displaying on the desktop. But there are times when a program's icon isn't good enough or has a low quality and doesn't please a user. Windows offers the possibility of changing the icon of a shortcut, but the problem is where to find a new icon. Fortunately, there is a solution for this and that's the program Icon Searcher. What the program does is extracting the icon of any executable and also comes with an impressive library of predefined icons of any size, that can be applied on every type of shortcut.
The program has a classical installer that finishes in a very short time and also requires minimum intervention from the user. It's a point and click operation. Every version of Windows is supported for running the application.
The interface of Icon Searcher is basic and has all the controls and options easy to reach. One can use the classical menu for starting the program's tasks or can take advantage of the graphical toolbar. A large number of predefined icons is included in the software, but the user can add icons from any executable. Icon Searcher also includes a search feature, for quickly and easily finding all the files from a certain directory, which contain icons and automatically importing them in Icon Searcher.
All the icons included in the program come in different sizes, so they can be used with any type of icon, no matter the size. Icon Searcher allows saving icons in various formats and can also save the entire list of icons, for reusing it later, in case the user deletes the program or re-installs the operating system.
Icon Searcher Editorial review
   Pedro Castro
Senior editor
 Icon Searcher is intended to search local hard disks for icon images. It supports independent icon files but it also extracts available icons from various file formats.
The program has an easy-to-use multi-language interface. The first time you run this application, it performs an automatic quick search and shows a list of the files found. However, another search can be done at any other time in order to update your list. The list can be filtered according to such criteria as old icons and newly found ones. Two different views are available, 16×16 and 32×32. The icons you find can be saved as independent files but they can also be copied to the clipboard and later pasted into any application that supports pasting images. Additionally, you can use the program to store the found icons in a database using a compressed format. In the same way, you can download icon databases from the developer's site.
One of the main advantages of this tool is that it not only finds icons within other programs but it also performs very fast searches. Unfortunately, it does not allow changing a shortcut's icon.
This program received
14 awards
Icon Searcher Version: 4.01 (13.0 MiB)
Language: English, Simplified Chinese, Slovenian, Croatian, Français, Italiano, Dutch, German, Greek, hungarian, Czech, Russian, Korean, Danish, Estonian, Traditional Chinese, Polish, Spanish, Turkish, Farsi, Byelorussian
Supported Operating Systems: Windows 95; Windows 98; Windows ME; Windows 2000; Windows Server 2003; Windows XP; Windows Vista; Windows 7; Windows 8;  Windows Server 2008; Windows Server 2012; Windows 32-bit and 64-bit versions
Software Informer Awards
Awards of other sites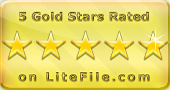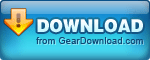 Icon Searcher v3.90 released!